What are we?
We are an easy way to help monitor your web servers, so you don't need to think about it.
What is the payment model?
You pay based on the number of tests you want and how many team mates you would like. What this means is you could have 5 servers being monitored, or 5 tests being run on the same server (or mix and match!).
Modes of communication
As of right now, we have five modes of communication: Email, Slack, Cachet, Atlassian Status Page and SMS. However, that will change over time, we plan to add other tools such as PushBullet.
What are these tests?
There are currently:
Ping - Pings your server
Website Content - Ensures that specific content is available on your site
Website Status Code - Ensures that a specific status code is received when hitting a page
Redirect to SSL - Ensures that your site will automatically redirect to SSL
Verify SSL Certificate - Ensures that your SSL certificate is valid
Verify Redirection - Ensures that if you visit a page, you get redirected accordingly
Port Open - Ensures that a specific port for your server is externally accessible
Port Closed - Ensures that a specific port for your server is not accessible
Domain Name Registration Expiration - Ensures that your domain name isn't expiring soon *
* Available for limited TLDs
Dashboard
Once your tests are set up and are running (based on your selected schedule), they will start showing up in your dashboard so that you can see how long the tests ran over the past 24 hours.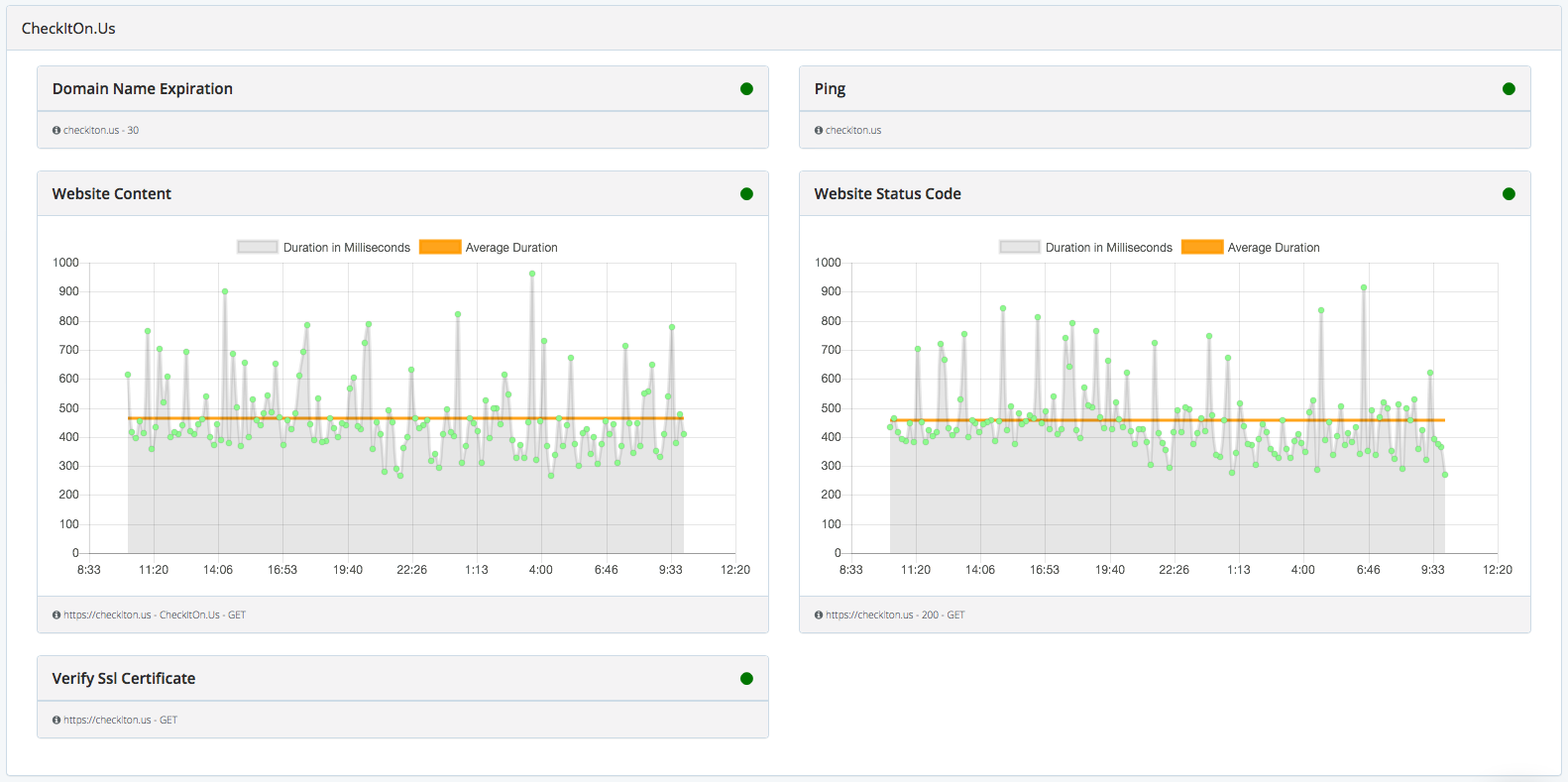 Statistics
Last Incident Found: 2 hours ago
Total Incidents Found: 19,781
Total Trace Routes Provided: 10,462